About the Australian Embassy in Iraq
Head of Mission
Dr Joanne Loundes, Australian Ambassador to the Republic of Iraq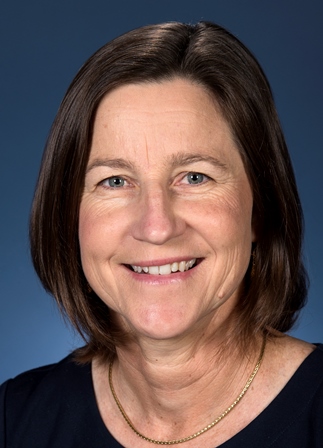 Dr Loundes is a senior career officer with the Department of Foreign Affairs and Trade and was most recently Chief Economist, Trade and Investment, Office of Economic Analysis. In Canberra, she has held a range of positions including Assistant Secretary, G20 Branch and Director, APEC Branch. Overseas, Dr Loundes has served as Deputy Head of Mission, Australian Embassy, Kabul and First Secretary, Australian Embassy, Tokyo. Prior to joining the Department, she worked as an economist at the Reserve Bank of Australia and the University of Melbourne.
Dr Loundes holds a PhD from the University of Melbourne and a Bachelor of Economics (Hons) from Murdoch University.
Opening hours
The Embassy operates from 8:00 am to 4:00 pm Sunday to Thursday except for the public holidays listed below.
The Australian Embassy is located within the International Zone in Baghdad. Iraqi security forces are responsible for and control all access points into the International Zone. Procedures and requirements for entry into the International Zone are determined by the Government of Iraq and are subject to change on a daily basis. Iraqi security forces can at any time restrict access into and around the International Zone, particularly in response to threats against the International Zone and/or security incidents occurring more widely in Baghdad. For these reasons it may not always be possible for the Embassy to provide Australian Citizens or Permanent Residents with services. Existing appointments may be cancelled with little or no advance notice.
Visas
The Australian Embassy in Baghdad does not issue visas or provide advice about visas or migration to Australia. The Australian Embassy in Amman process visas for residents of Iraq. For further information please refer to their website: Australian Embassy in Amman
Queries regarding visas, migration and Australian citizenship shoud be emaild to the Australian Embassy in Amman: immigration.amman@dfat.gov.au
لاتقوم السفارة الاسترالية في بغداد بأصدار سمة الدخول الى استراليا. ولاتقوم بتقديم اي معلومات او نصائح تخص الفيزا او معاملات الهجرة واللجوء الى استراليا
Australian Embassy in Amman يتم تقديم معاملات الفيزا الى استراليا للأشخاص المقيمين في العراق عن طريق السفارة الاسترالية في عمان، ولمعلومات اكثر يمكنكم زيارة موقع السفارة
ولأي أستفسارات تخص معاملات الفيزا، الهجرة واللجوء ومعاملات االحصول على الجنسية ، يمكنكم الأستفسار عنها من خلال مراسلة السفارة الاسترالية في عمان على البريد الالكتروني ادناه
Public holidays - 2018
The Embassy will be closed on the following public holidays in 2017:
Monday 01 January - New Year's Day

Sunday 28 January - Australia Day (in lieu of 26 January)

Sunday 01 April - Good Friday (in lieu of 30 March)

Tuesday 01 May - Iraqi Labour Day

Sunday 17 June - Eid al Fitr (tbc)*

Monday 18 June - Eid al Fitr (tbc)*

Tuesday 19 June - Eid al Fitr (tbc)*

Wednesday 22 August - Eid al Adha (tbc)*

Thursday 23 August - Eid al Adha (tbc)*

Sunday 26 August - Eid al Adha (in lieu of 24 August) (tbc)*

Thursday 20 September - 10 Muharam (tbc)*

Tuesday 30 October - Arbaeen Imam Hussain (tbc)*

Tuesday 25 December - Christmas Day

Wednesday 26 December - Boxing Day