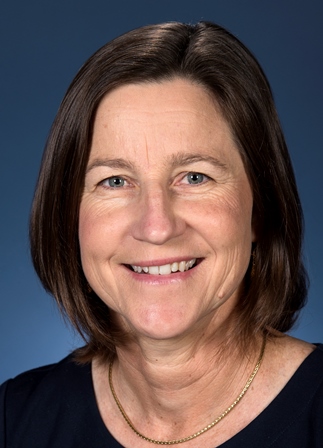 Ambassador to Iraq
Dr Joanne Loundes
Biography
Dr Loundes is a senior career officer with the Department of Foreign Affairs and Trade and was most recently Chief Economist, Trade and Investment, Office of Economic Analysis. In Canberra, she has held a range of positions including Director, G20 Branch and Director, APEC Branch. Overseas, Dr Loundes has served as Deputy Head of Mission, Australian Embassy, Kabul and First Secretary, Australian Embassy, Tokyo.
Dr Loundes holds a Doctor of Philosophy from the University of Melbourne and a Bachelor of Economics (Hons) from Murdoch University.
For further information, please see the press release of the Australian Minister for Foreign Affairs, the Hon Julie Bishop MP on the appointment of Dr Joanne Loundes as Australia's Ambassador to Iraq and check the page for the Australian Ambassadors and other representatives on the website of the Department of Foreign Affairs and Trade.